Couple & Engagement
TAKE HOME INCREDIBLE MEMORIES WITH A ROMANTIC VIENNA PHOTOSHOOT FOR COUPLES
Looking forward to hire a photographer in Vienna to create beautiful & authentic couple pictures? The best way to celebrate your relationship is capturing timeless memories while exploring the charming Viennese streets.
We can visit famous landmarks like Opera House, Michaelerplatz, Schönbrunn, Belvedere or one of the georgeos parks like Volskgarten.
I will promise you, we will have lots of fun and joy and you will feel yourself as we are friends since long time ago.
We love because it's the only true adventure
a precious moment, a lovely image, can be
01
LOVE STORY
Are you visiting Vienna for the holiday with the person you love the most?! Or you live here and want to celebrate your love in the heart of our incredible city? Whether you are visiting for a special romantic break or simply to celebrate life with the person who is always by your side, I'll be on hand to capture incredible memories to treasure for a lifetime.
02
ENGAGEMENT
Congratulations, you're engaged.
Being engaged is the best feeling ever! But celebrating the engagement in Vienna is even better! Let me help you get the best photos for your Vienna engagement. No matter what season is, Vienna has the perfect backdrop for capturing your love.
03
WEDDING ANNIVERSARY OR HONEYMOON
What better way to celebrate your romantic honeymoon or wedding anniversary in Vienna? After the excitement of your wedding day, let's enjoy a fun photoshoot and let me help you create unforgettable memories with a professional photoshoot. Whether it's your first or fiftieth anniversary, celebrate your love with a professional photoshoot and create memories that will last a lifetime.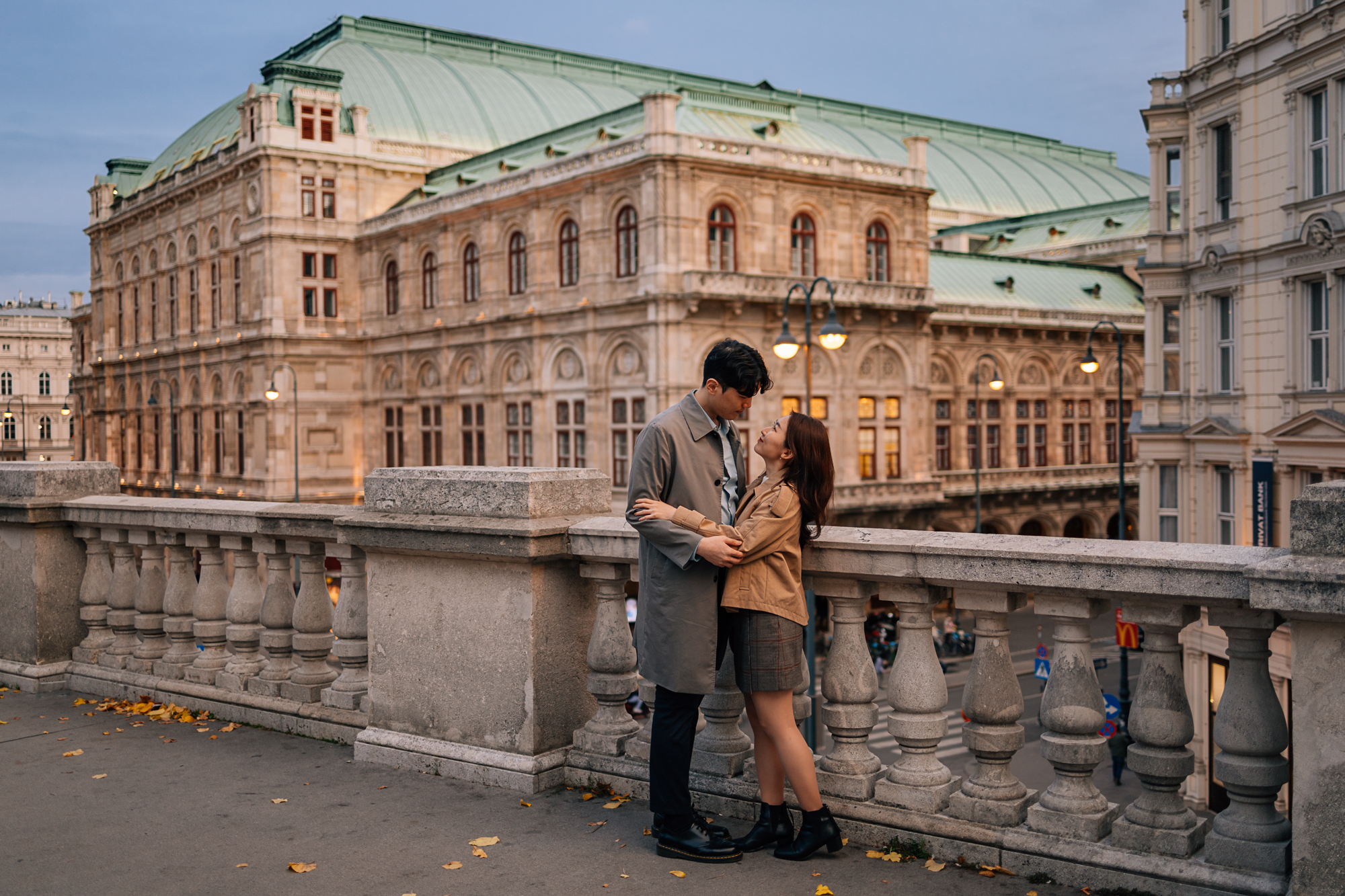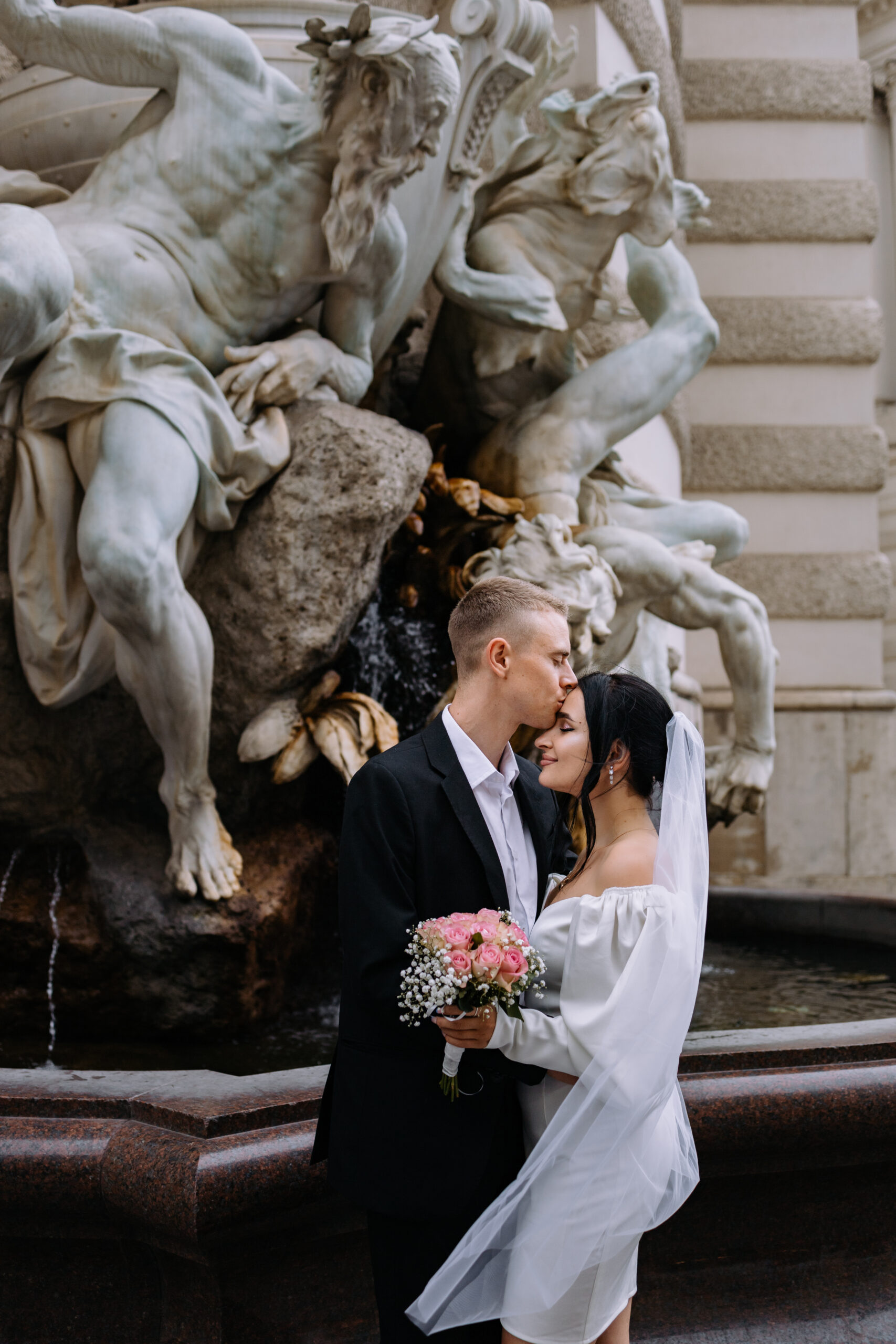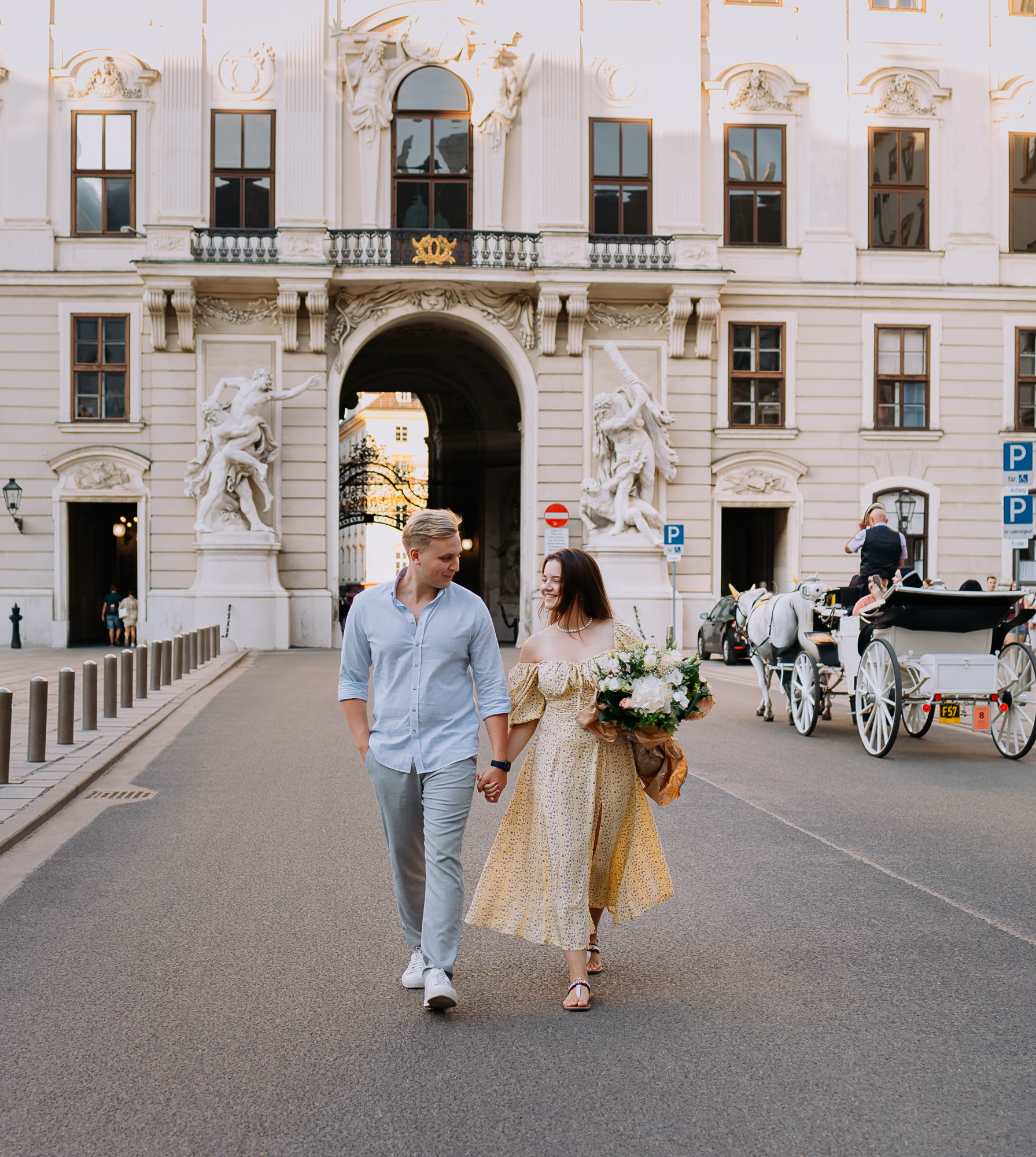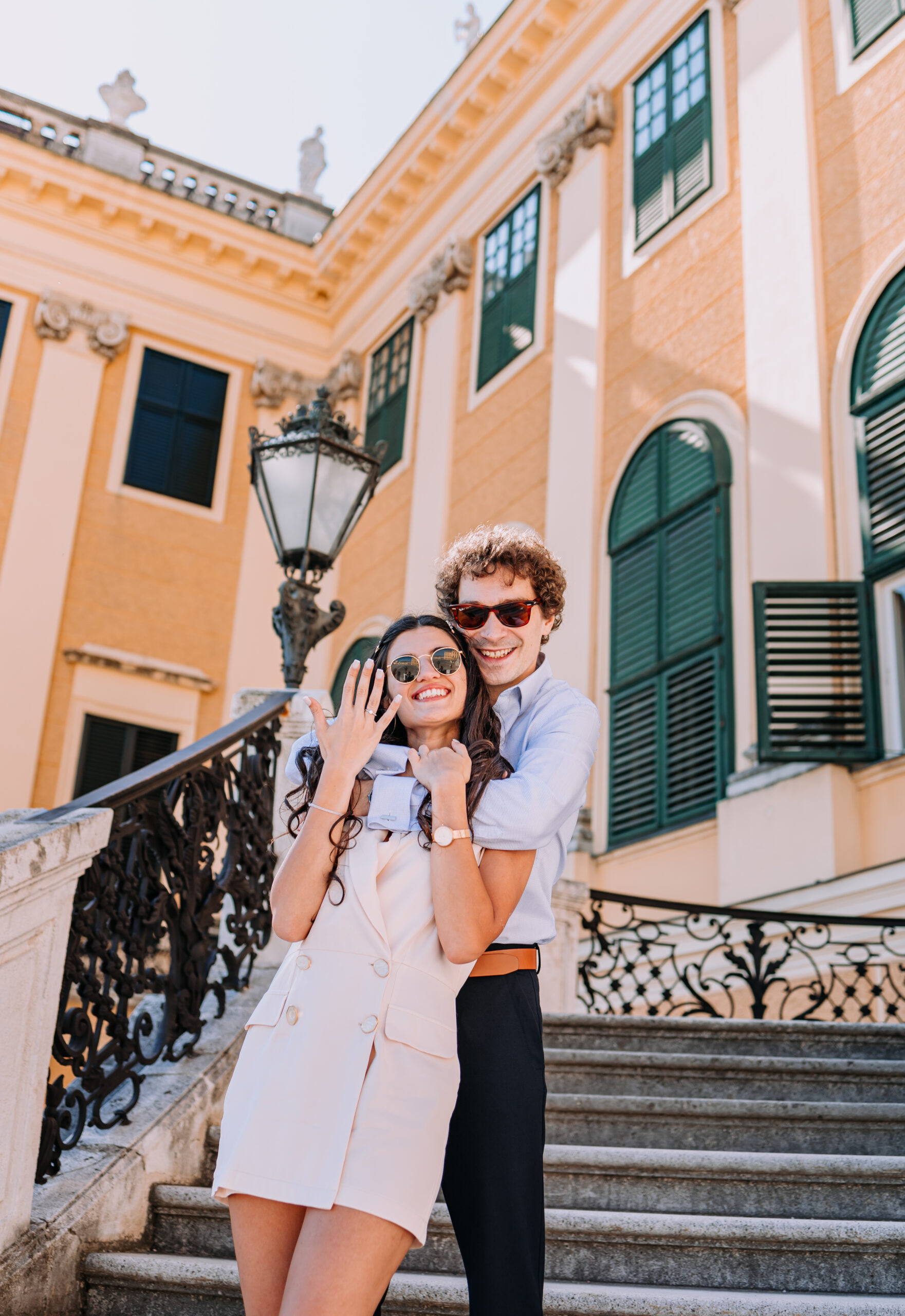 Best locations for Vienna Love Stories
Favorite locations recommended by me:
1. Albertina rooftop - Most iconic view to the Opera House
2. Hofburg - Verstile location in the heart of Vienna
3. Volksgarten - The most romantic park in Vienna
5. Parliament - The hidden gem in Vienna
6. Schönbrunn - The most famous palace in Austria
7. Belvedere - If you want to come for a kiss
HOW WE TRAVEL BETWEEN LOCATIONS:
We usually walk in the City Center, the locations are close to each other, we just have to walk 5-8 minutes between the photo spots. If we visit a distant location like Schönbrunn, we can use the safe and quick public transport which is popular in Vienna or travel with Uber. Transportation costs are not included the price of the photoshoot.
What to wear on your photoshoot
OUTFIT RECOMMENDATIONS
CLASSY & ELEGANT OUTFIT
Vienna is known for its classy & elegant style, so dress up in a classy and sophisticated outfit. For guys, I would recommend wearing (semi) formal to casual style suits. Your photo result would come out perfect if both of your outfits match with each other in terms of style and color. Don't go crazy with the patterns. Less is more. :)
Choose your colors carefully: solid colors work great for pictures, light colors give a sensation of dreamy elegance and bright colors separate you from the background and make you pop. So think carefully what you want to achieve with your photos and dress accordingly.
CASUAL COUPLE OUTFIT
Apart from formal wear, you could go for something casual like jeans with a t-shirt. A nice and chic coat with a scarf is recommended as well during autumn and winter.
If you're thinking of wearing heels, remember to bring also a pair of flats, as it is not easy to walk on heels on the cobblestones.
Would you like to know more?
Check my packages and prices
Click here to see my Packages and prices for couple photoshoots: love stories, engagements, wedding anniversary or honeymoon.
ENGAGEMENT & COUPLE PICTURES Couple & Engagement Photoshoot in Vienna
21
Sample Gallery from a Love Story photoshoot